Extra-curricular Activities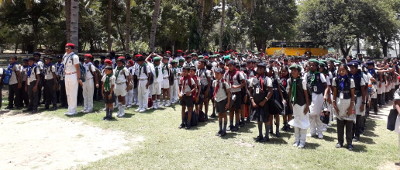 Scouting and cubing was initiated in John Britto as early as 2011-2012 though it follows all the rules and procedures of the original scouting movement, it has its own modified codes and traditions. It has a number of permanent scout dens with large collections of gadgets, models and race objects. Every year there is a scout camp for nearly 15 days in the interior forest. It is a rich experience for the students to gain firsthand experience of outdoor life, particularly in contact with the flora and fauna of Salem. John Britto scouts also take up social service programmes with the help of benefits from the annual scout fete which attracts a large number of parents and friends.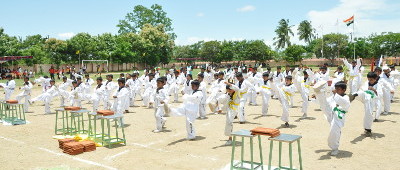 Karate benefits our students at every aspect of their lives - Physical, Mental, Spiritual and Emotion. Developing balance and self-defence is the well known feature of every practice in our School.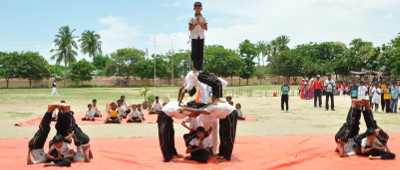 Students are given regular practice of the various asanas by a trained yoga master. Students are exposed to constant practice of Yogasanas. Every day before the start of regular classes all students undergo five minutes of yoga meditation, this gives them an impetus for caring out all the activities efficiently throughout the day.
The music club offers great opportunity for the 'Mozarts' and 'Beethovens' of John Britto. Students are taught Casio, Violin, Guitar, Drums and the various other Wind instruments. A well organized choir takes care of the music and melody at all the school programs.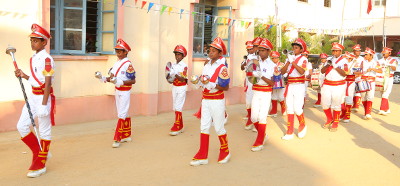 Students are selected and trained from Std VI onwards and they become members of the school band. Students with an aptitude to play the wind instruments like the Saxophone, Trumpet, Clarinet, Euphonium, Cymbals, and drums form part of the majestic school band. They lead the school ceremonial parade on sports day and on all other major programmes, the 'John Britto School Band' in glittering uniform is a proud possession of this school.
Every Monday & Tuesday we allot a special class for Classical Dance at the evening time from 3.30 to 4.30 pm, interested children participate in it, who are being given special practice / training by an efficient dance Teacher from outside.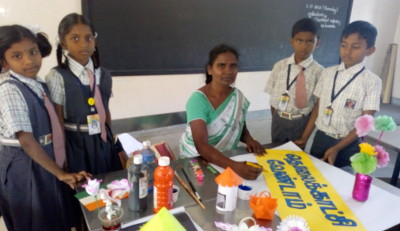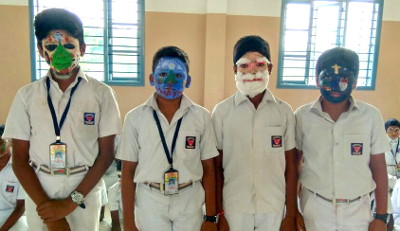 Art and Craft club in our school enriches our children's experience ,motivating, and helping them to develop positive attitude to the school and life, beyond the formal education. It enhances child's individual's craftsmanship, giving them an exposure to various types of craft and art. With all this , they love life skills which is an add on to what they will achieve in life outside their comfort level.